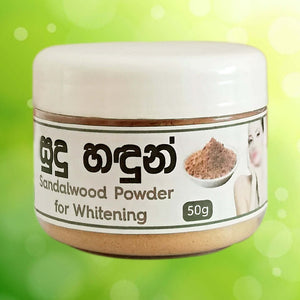 The excellent sandalwood scrub is made of the valuable core of the sandalwood tree. Best product for natural whitening.
Benefits : 

1. Cure dryness and get well-hydrated and glowing skin.
2. Remove dark circles
3. Control oil on skin
4. Cure pimples and acne
5. Get fair skin with natural whitening
Get 3 packss for the price of 2.